Guest Post: Inspire Me - 'Zanna van Dijk'
13:18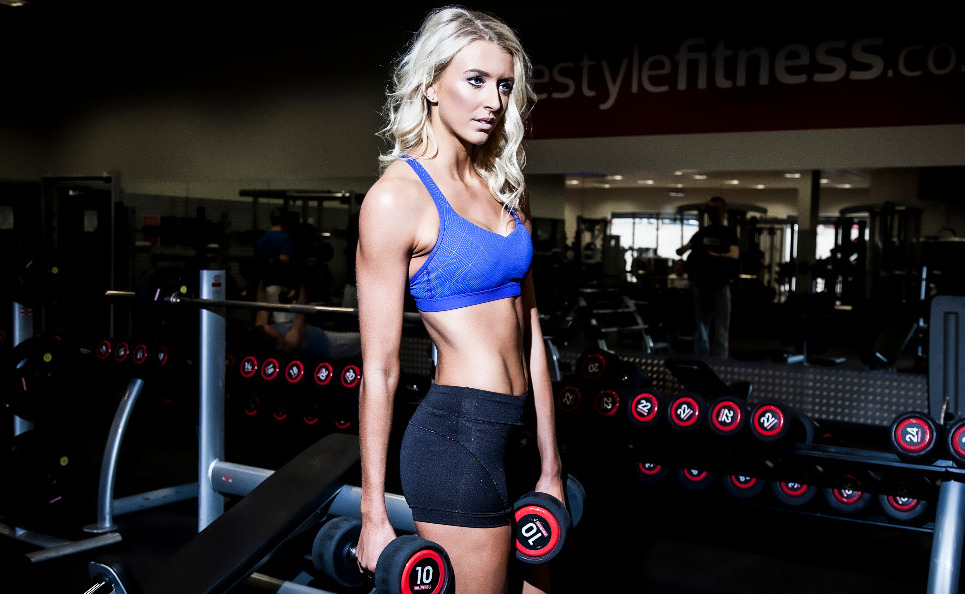 I have a treat for you in this weeks guest post! I have one of my biggest inspirations to appear on my blog which I couldn't be more happy about. Yes, as you've seen it's the gorgeous, kick ass personal trainer, fitness model, 1/3 of Girl Gains, blogger, vlogger, foodie loving, -
Zanna van Dijk.
Being in the fitness industry she's flying through the roof with clients, events, working with amazing brands such as Nike & Adidas, fitness modelling, and she's even got her own active wear range soon to be released (which I'm super excited for)
Basically she's just god damn fabulous right?
Zanna has inspired me for so long and many others with her motivation, workouts, honesty and her killer glutes ;-) Her outlook on life is something we should all aspire, she believes in balance and positivism in everything she does. She shows true girl power and has taught me to believe in myself. I was delighted to ask her some questions, she gives her view on happiness/fitness for you.
I know you'll love her just as much as me...
What does being 'healthy' mean to you?
It means fuelling your body appropriately, having a balanced lifestyle, moving on a regular basis and having a positive mindset too.
What Inspired you to get into fitness?
Educating myself about the benefits. I started to read into the subject and being the nerd that I am, I got sucked into the research. The benefits are wide spread, diverse and undeniable. Being fit and healthy is a necessity for a long happy life!
Do you have any advice for anyone wanting to get into fitness/weightlifting?
Definitely. I recommend that you educate yourself. Read about different forms of training, try them out and see what you enjoy. I highly recommend including resistance training in your routine, especially as a woman as this helps to increase bone density which we are at particular risk of losing.
What keeps you motivated?
Habit more than anything. Fitness is part of my life and integrated into every day. If I don't work out or eat healthy it just feels wrong!
What's your favourite meal of all time?
A burrito with all the cheese. Quite literally bathing in cheese!!!
Who inspires you?
My boyfriend, for being both successful but humble.
What would you describe as the 'prefect day'?
Laying in until 7/8am (that's a lie in for me), making waffles, driving into the countryside with my family and going on a long walk, having a picnic, heading home to a roast dinner cooked by my mum, a nice hot bath and a cup of tea while reading a book. dreamy.

What 3 foods/ingredients could you not live without?
Oats, cashew butter, eggs! I use these basically every day. Oh and can I include courgette too!!
What do you like to do to stay active other than weight lifting?
Boxing! I am addicted to boxing!!! It is such a challenge for me as I am lanky and uncoordinated but I like hard tasks. Plus it's a great stress reliever!

What makes you happy?
Cuddles, food, fresh air, cats, a nice view.

Lastly your favourite quote?
If you have good thoughts they will shine out of your face like diamonds and you will always look pretty - Roald Dahl